Los caseros tienen sus propios sindicatos, pero suelen llamarse asociaciones de alquiler de propiedades o apartamentos. Pagan cuotas, tienen acceso a información legal y a abogados, y cuentan con equipos de personas que les ayudan a sacar el máximo provecho de nosotros de una manera que ha provocado el aburguesamiento masivo, el desplazamiento y ha causado la ruina financiera de muchos de nosotros.
It makes sense for tenants to be equally or more organized than landlords, since we're the ones who actually live in the places we rent. We envision a Santa Barbara where tenants are organized across every building and neighborhood fighting to defend our right to stay put in decent, affordable housing. If you want to be a part of this movement, join us!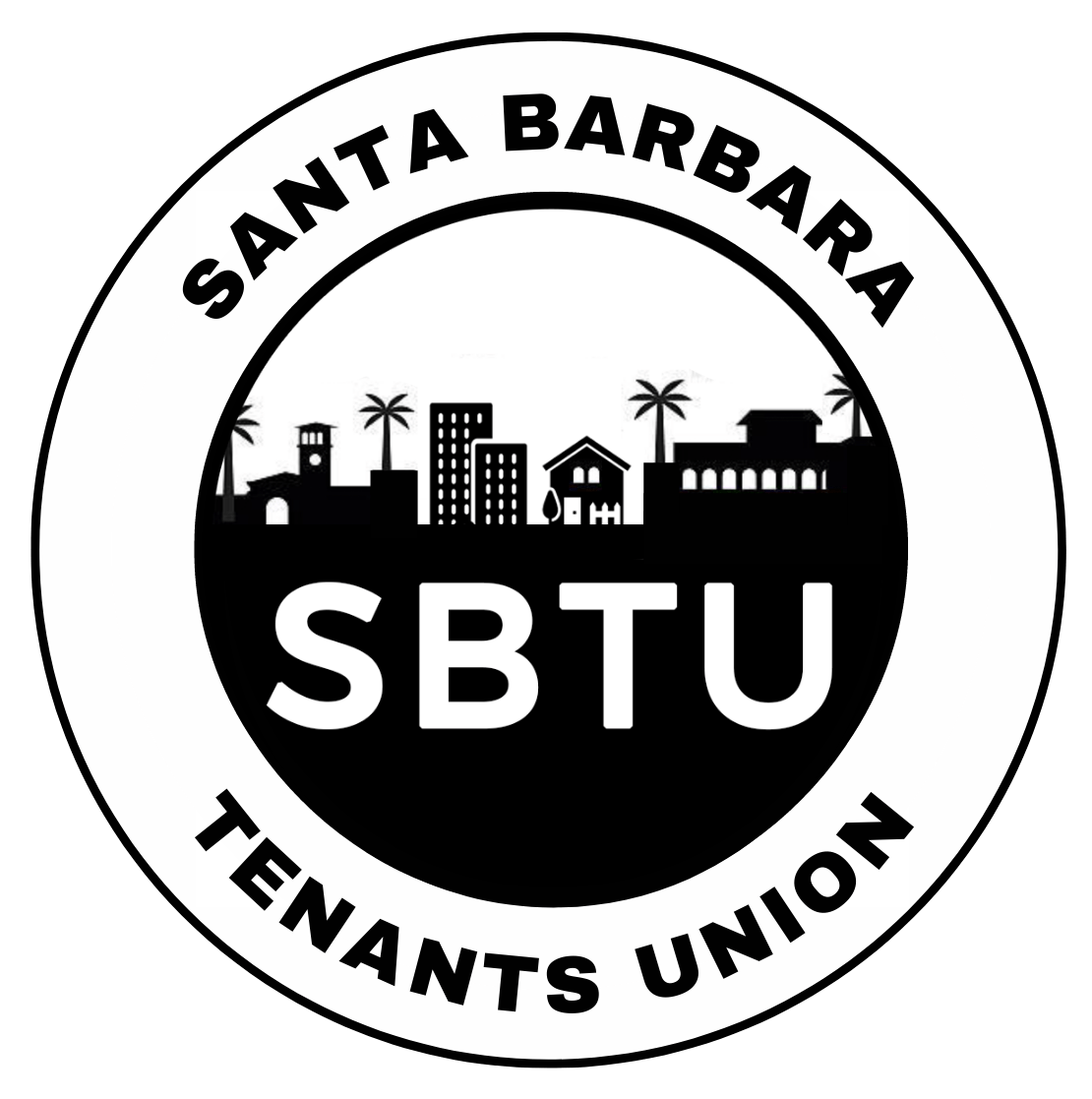 ¿Por qué cobran las cuotas?
As a member-driven, democratically-run tenants union, we rely on membership dues to pay for administrative expenses such as a website, printing educational materials, and social media ads. We can also use dues money to help out members facing eviction, houselessness, and other tenancy related hardships.
¿Quién puede hacerse socio?
Todos los inquilinos son bienvenidos a unirse a SBTU. Definimos como "inquilino" a cualquier persona que no sea dueña de su casa y que no tenga poder sobre la situación de vivienda de otra persona. No vemos ninguna distinción entre los alojados y los no alojados. Los propietarios de viviendas y los miembros de fideicomisos de tierras pueden ser miembros sin derecho a voto. Los propietarios y sus agentes no pueden ser miembros.
Antes de registrarse, por favor lea nuestro "Acerca de nosotros". Todos los miembros deberían estar de acuerdo con él.