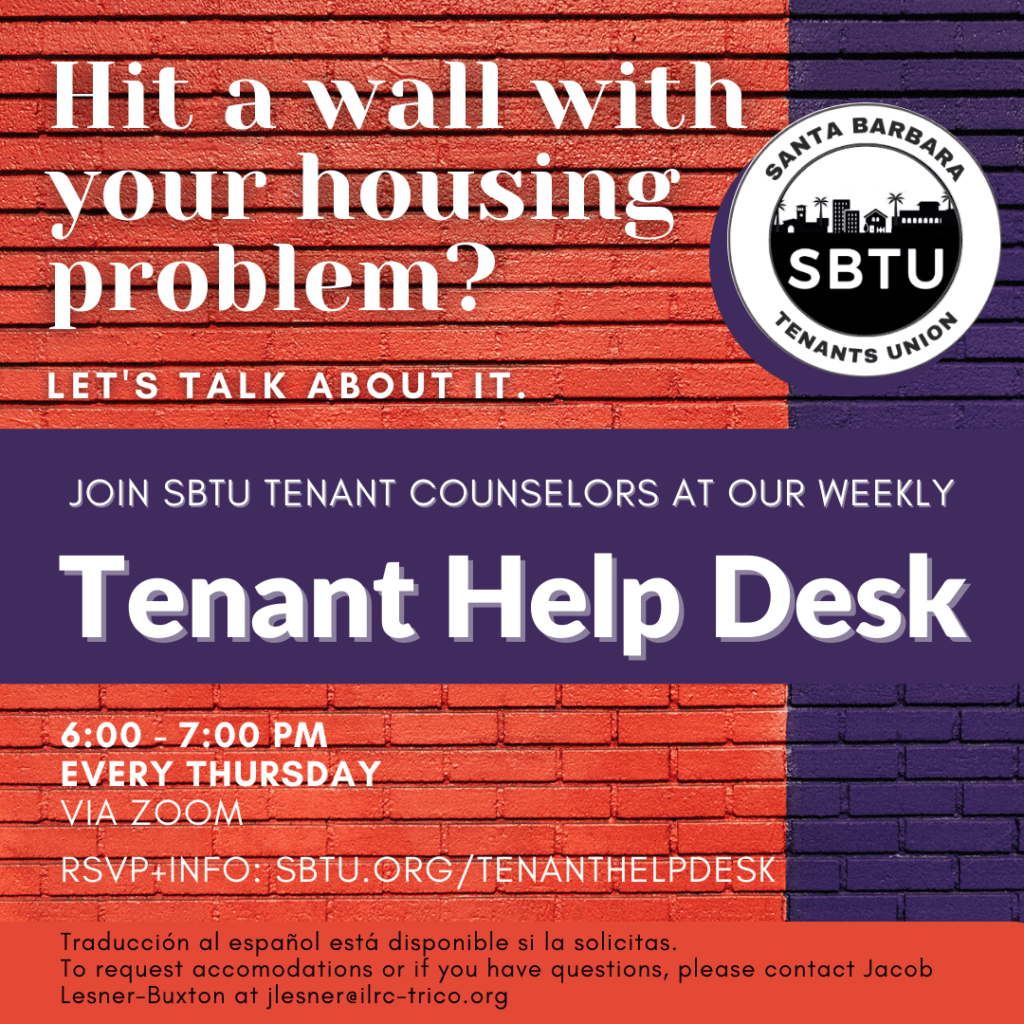 Join our Weekly Tenant Help Desk
Have you hit a wall with your housing problem? Let's talk about it.
Join the Santa Barbara Tenants Union at our weekly Tenant Help Desk and work with fellow renters and Union members, including our trained Tenant Counselors to help strategize, problem solve, and help resolve your problems and build tenant power along the way.
Please note: you must be a member of the Santa Barbara Tenants Union to join the Tenant Help Desk. If you haven't joined yet, you can do so here. Joining is quick and simple, dues are pay-what-you-can (including $0/month if you can't even do $1/mo).
To Join:
Make sure you're a Member or join here
Fill out this Intake Form*
Join our videocall Thursday (you'll find out how to join at the very end of the intake form)


*if you have any trouble or access requests with filling out our Intake Form, contact us at
To Join the Videocall:
Fill out the intake form and you'll find out how to join the videocall at the end of the form, at the bottom.